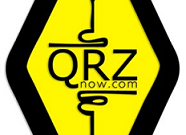 Happy birthday Samuel Morse !
Posted
April 27, 2015

by
The creator of Morse code and the single wire telegraph was born on this day back in 1791.
Today marks the birthday of the brains behind Morse code – a universal communications system that revolutionised the world as we knew it and came to be a truly enabling assistive technology for people with disabilities.
On 27 April 1791, Samuel Morse was born. He died on 2 April 1872 but packed in a great deal of innovation during his lifetime.